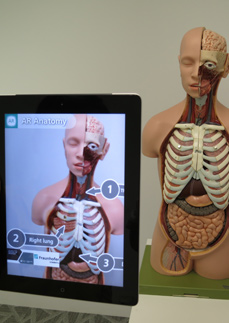 Modern Technologies and Concepts for Education I – 3D Video, Virtual and Augmented Reality
Authors
Gregor Rozinaj; Marek Vančo; Ivan Minárik; Šimon Tibenský
Abstract
This module deals with a topic of 3D modelling and its use for virtual and augmented realities. The material introduces modelling of 3D objects, capturing 3D objects and visualization of 3D objects. Basic principles of virtual and augmented realities are discussed, as well. Specific camera systems for capturing 3D objects and 3D scenes are analysed, too. Special complex systems and applications for experience-based videoconferencing based on virtual teleport are presented at the end of this document.
license
Creative Commons BY-SA 4.0
created with support of
This project has been funded with support from the European Commission. This publication [communication] reflects the views only of the author, and the Commission cannot be held responsible for any use which may be made of the information contained therein.